Being the only electronics store located on the east side and even having its own entrance to the Akiba train station Yodobashi Camera is this gigantic, 8 stories tall mega store.  Take some time to look at it and soak it in. It looks more like a shopping mall that what it truly is, a department store devoted to electronics.  Of course, this being Akiba it has a whole floor devoted to nothing but anime and toys.  To American sensibilities having a the whole 8th floor devoted to being the food court sounds a little strange, until you realize it's a genius way to get more sales by having you go through 7 floors of products if you want to eat.  The cherry on top is that Yodobashi Camera is duty-free, meaning that you can show your passport and will not have to pay any taxes.  Just be aware that the electrical grid system in Japan runs at a 100-volt while America's run at a 120-volt.   What that means in practical usage is that most Japanese electronics will work just fine in America, but heat producing electronic's like a hair dryer will actually be supercharged so that they run much hotter than designed and could cause fires unless you use a voltage converter.
That was just an overview and it just doesn't give you the true scale of this building.  Here is a video that shows just how big each floor is:
Radio Kaikan is an Akihabara landmark.  Recently undergoing a total tear down and rebuild this 10 storeys tall building boasts over 30 electronics and anime related stores.  K-Books is a famous store located in Radio Kaikan and specializes in used manga and doujin aka fan-made manga.  Kaiyodo is a popular store that sells anime figures, garage kit's and assorted materials.  Volks is another very popular catch-all hobby store that sells manga, models, toys, trading cards and other assorted paraphernalia.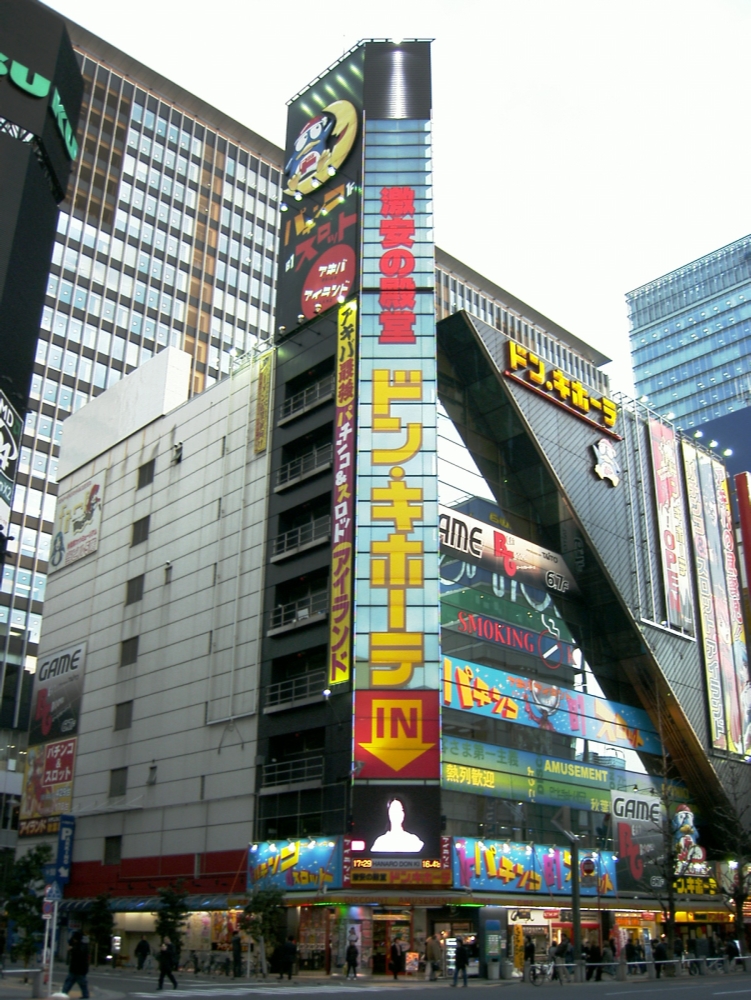 Don Quijote is a discount store chain, but don't let that fool you because it isn't like your neighborhood Walmart.  This store sells everything from cheap food, to cheap knick-knacks, to anime and manga, to cosplay outfits and even an area devoted to sex toys.  They even have an 8th-floor concert hall that is the home of the AKB48 idol band.  AKB48 hold concerts 6 days a week and ticket prices are about $27 for men, $18 for women.  Heck, they even have a floor for arcades, boasting the cheapest arcade machines in Akiba.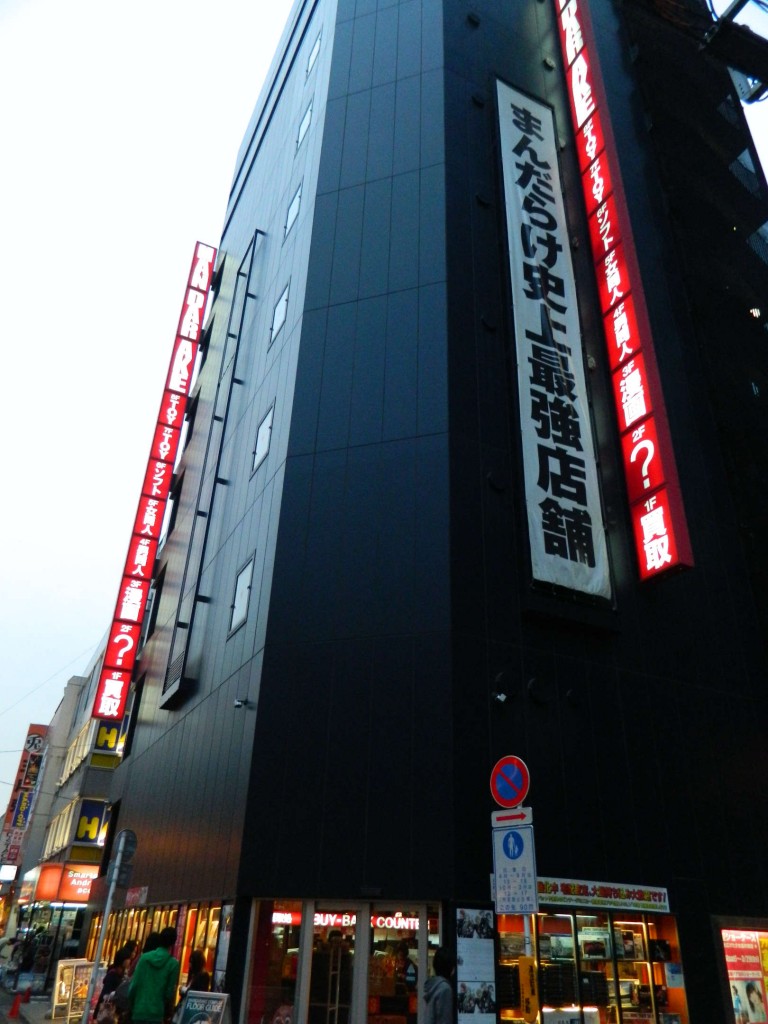 Mandarake is the self-proclaimed biggest anime and manga store in the world.  The inside of this store is chock full of so much anime and manga that you have to see it for you to believe it.  I just hope your not afraid of heights with the stairs being on the outside and giving you a great view of Akihabara.  Mandarake is expensive, but they have a lot of one of a kind merchandise for sale.  Don't believe me, just look at this video:
Next time on the internet otaku, Games and Arcades.
Notable Stores Not Mentioned
LaOX has 3 branches in Akiba with each one selling duty-free electronics.
Sofmap operates 12 different branch stores in Akiba, each of them specializing in certain items like computer software, Apple products, CD's, games and some even sell hentai related software and anime.
Yamada Denki LABI store sells personal computers, PC accessories, and household electronics.
Akky operates 2 shops in Akiba and they specialize in selling duty-free electronic items for oversea's use like camera's, etc.
Radio Center is an unbelievable 2 floors of do-it-yourself electronics bazaar.  If you are looking for a part to repair something electronic, this is where you go to find it.